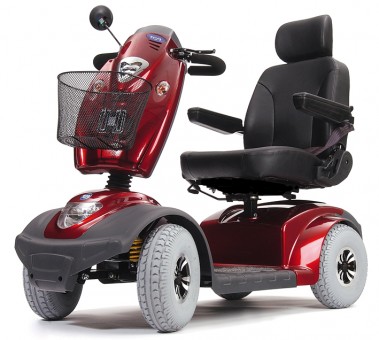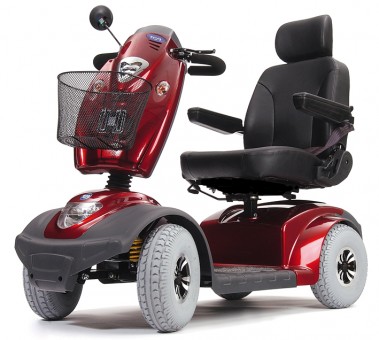 Mystere
Please Contact Us For A Price
More Comfort, More Equipment, More Style & Incredible Value.
MAX WEIGHT: 28 stone
MAX SPEED: 8mph
ROAD LEGAL: Yes
RANGE: 20miles
Description
When a scooter is your main means of transport, you deserve a machine that combines luxurious elegance, comfort, ease of use, style and reliability. The Mystere offers all these and comes with the added bonus of the respected name of for quality and service.
State of the art control panel with digital touch controls for indicators, light & horn plus four-way flashers for emergency use, combine with touch buttons and digital readout for battery condition and instant speed control. Other features including time, date and ambient temperature are also displayed on the control console.
Speed control levers on either side of the console are designed to give forward and reverse control from either side giving up to 8mph for road use. High visibility rear lights with powerful front light that automatically dims to save power when the scooter stops.
Fully active suspension plus contoured adjustable seat with 360 degree swivel makes the Mystere one of the most comfortable scooters ever.
Fully automatic braking and parking brake plus manual brake that stops the scooter and cuts the motor in case of emergency. Electronic sleep mode will shut the system down if accidentally left switched on when not in use.
User weight - up to 28 stone
Max speed - up to 8 mph
Fully adjustable seat - headrest, backrest and armrests
Adjustable steering column
Polished alloy wheels
Pneumatic tyres
Front basket and rear storage pocket
Anti-tip wheels
Indicators and hazard warning lights
Heavy duty 50 Amp batteries - for a range of approximately 20 miles
Colours - metallic red and metallic black
Clear and simple digital touch controls
Full suspension all round
It comes complete with a market leading 2 year parts & labour warranty and the full support service
"One of the best equipped most comfortable and technically advanced scooters you can buy and most importantly at a price you can afford."